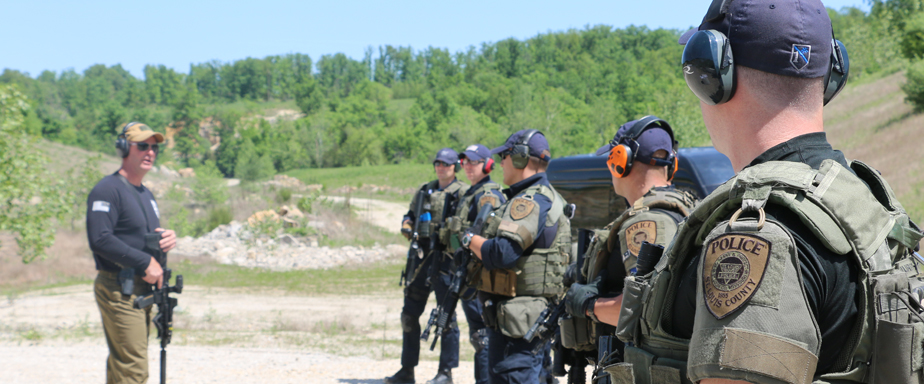 When can individuals begin training with Patriot Training Foundation?
Once an official line of communication has begun with the various officer candidate programs or recruiter, an individual may begin training with Patriot Training Foundation. We have rolling admission into the program and often train alongside civilian Clients of Shark Fitness. From time to time active members home on leave also provide instruction. 
The military academies provide an "Ivy League" caliber education and unparalleled training experience…why do they need additional training at home?
"High school hero…West Point zero."  The young men and women who attend the United States service academies are the best and brightest our country produces each year.  They are the valedictorians, team captains, student council presidents and community service leaders yet when they arrive to the academies; they are a small fish in a big lake of overachievers.  Almost immediately, they are placed in a super competitive environment and are graded and ranked according to performance.  Placing high earns the cadets better positions of responsibility, more privileges and opportunities unavailable to those who don't fare as well. Like academy graduates, ROTC and OCS officers choose their branch of service (infantry, armor, special forces, flight school, etc.) and post assignment in order of class rank at the end of their training. These young, ambitious Saint Louisans compete for the chance to serve their country in a very dangerous environment…shouldn't we do what we can to help insure their success and safety?
Surely the military academies and other officer programs include fitness training?
Of course…but in a very different manner than we provide.  The military certainly provide many challenging physical opportunities for trainees throughout their career but rarely is the individual taught about fitness theory, techniques and program design. More important than ordering trainees around the gym or park is teaching how to effectively plan exercise programs that optimize their success.  As with most collegiate organized sports, participants are handed a training program by the coach to execute but are given very little instruction on lifting technique or specific adjustments to accommodate individual needs.  We provide them the tools necessary to make the changes that optimize performance and success.  Not only are they capable of training themselves, but more importantly, can assist peers and subordinates as well both in stateside training and during combat deployment.  "If you give someone a fish they can eat for a day; if you teach them how to fish, they will eat for a lifetime."
With respect to those enrolling in one of the military academies, ROTC or OCS program, Patriot Training Foundation works with these individuals prior to their arrival at the academy to better prepare them for what they will face there.  Our endorsement page speaks to the value of such preparation.  In addition, Patriot Training Foundation bridges the gaps in training for these individuals while on break from the academies, as well as for all officers while they are on leave between their deployments.
What qualifies the Patriot Training Foundation to provide firearms training and couldn't the same opportunities be found in the military?
Much to our surprise, the military academies, ROTC and OCS provide very little shooting opportunities.  When they do get to shoot, it is done in large groups with little chance for individual instruction.  Initially, the prospective officer just needs to meet the bare minimum score for qualification during their first year of the academies.  Unless they are fortunate enough to join a shooting team or spend a summer training cycle with a combat unit…that initial shoot may be their only live fire experience before earning their commission.  More often than not, their first and only pistol experience is with us until well after graduation.  We conduct individualized basic to advanced firearms training throughout all stages of their career and provide the chance for officers from different services to compare what they've learned.  Our shooters receive training years ahead of their classmates.  Since most of our trainees choose combat specialties, this enhanced training increases their mission effectiveness and likelihood of a safe return at the end of their deployment.
Our lead instructor, Keath Hausher has 40+ years of experience with firearms and has completed several advanced and instructor law enforcement/military courses at Blackwater, Midwest Tactical and Sig Sauer.  He is rated expert in pistol and rifle via standardized qualification courses and routinely shoots a perfect score. He is also a firearms instructor through the Department of Defense.
How often is training?
We train all year long to various degrees with our most intense training occurring between May and August each year. A typical training day includes PT followed by military skills. Like us on Facebook to keep track of our daily training updates.
Where does Patriot Training Foundation get funding?
For the first few years, Mr. Hausher funded the organization out of his own pocket. Given the fact that we are a one-of-a-kind non-profit fundraising is challenging. We hold several fundraising events each year and rely on the generosity of patriotic individuals and organizations who support the young men and women of our military and law enforcement. We are eager to explore additional opportunities and partnerships for fundraising.