Join Us for a Wine & Bourbon Tasting Fundraiser!
June 24, 2021 6pm- 8:30pm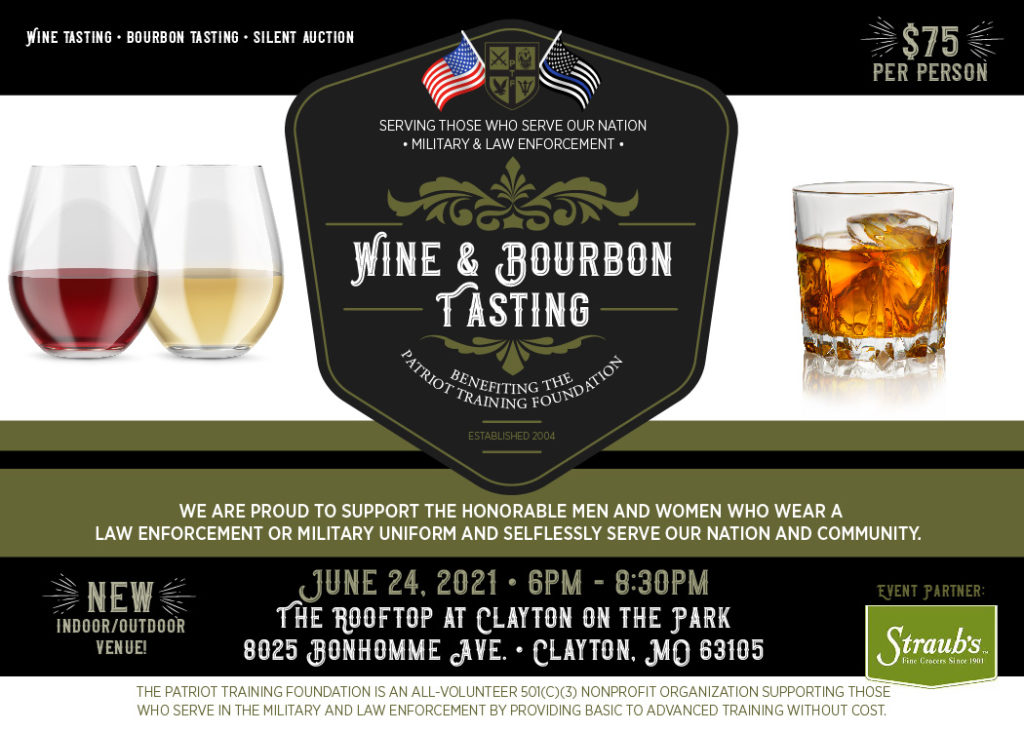 Join us at our NEW indoor/outdoor venue –
The Rooftop at Clayton on the Park • 8025 Bonhomme Ave. • Clayton, MO 63105
$75 per person
$1,000 to sponsor the event
Wine & bourbon tasting • Silent Auction Items
Dress is smart casual + a mask for interaction with our beverage representatives. Tables will be spaced out.
---
Flags of Valor 2021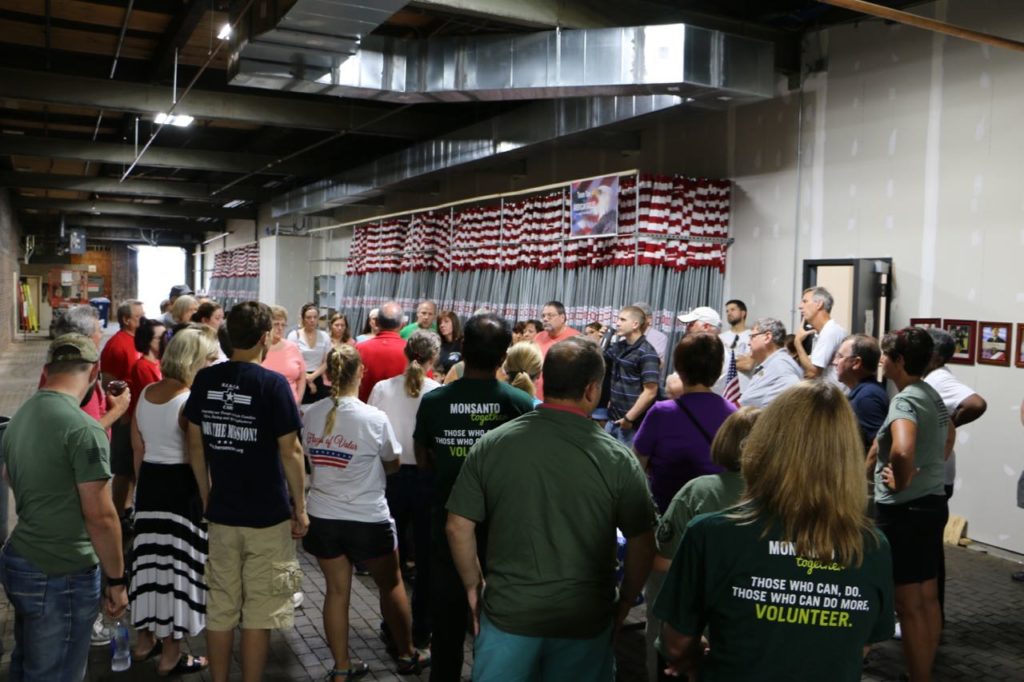 In 2016, Flags of Valor placed over 7,000 American flags on Art Hill for the 15th anniversary of the 9/11 attack. Each flag included a photo and dog tag of a fallen soldier, Marine, sailor or airman lost in the War on Terror. A team from the Patriot Training Foundation took a major leadership role throughout the project. For those who helped, it was a week that would never be forgotten to say the least. Flags of Valor just announced that we will be doing it again this year to mark the 20th anniversary. In 2021, 412 special flags with a blue or red stripe will be added to all the American flags honoring the military to commemorate the lost first responders the day of the attack or from causes related to their rescue efforts. Additionally, the 2,565 victims of the attacks will be commemorated on six picture and informational boards. PTF is in the lead again.
We are committed to assemble at least three teams that are responsible for 500 flags each, more if possible, for the 5-13 September 2021 event. Volunteers will assemble the flags prior to installation on the 5th, serve as overwatch during the display, assist visitors in finding specific heroes, then remove, fold and attempt to distribute the flags to the individual's families. We are starting the process of assembling our teams of at least 20 each. We have requested the section containing the first responders…Blue Team. It will be led by John Pfanstiel who is a PTF Board Member and St. Louis County Police Lieutenant. We will be adding a minimum of a Red and White Team with the possibility of additional groups if the commitment is greater.
This mission is obviously very personal to the Patriot Training Foundation. The time you spend on this project will be long, but I promise you that it will leave a lifelong impact. Please use the link below to sign up for this event. PTF proudly stands with those who serve our nation and communities and will guard the memories of those who have fallen.
NOTE: There will be COVID restrictions in place for each phase of the project.
---
THANK YOU to everyone who attended and supported our Wine & Bourbon Tasting Event!